It is that time of the year again… And for people (like me) that hates New Year's Eve, even talking about it makes me anxious. Always the same eternal questions… " So what's your plan for New Years?" "Who are you going to spend it with?" "WHAT? You don't have any plans? But it's in less than a month! " And you just want to shout " LEAVE me alone."
For some New Year Eve is best spent in front of the TV, with a hot chocolate, under the duvet. Others like to party until dawn. Either way, whatever your plans are, do it for yourself and not to please others. It is your decision how you would like to start your New Year. Waking up with a huge hangover and a terrible headache, or full of energy and ready to rock 2018 like a champ!
Anyhow, Whatever you choose to do, I will support your decision! and if you decide to change your mind on what you planned to do, here are some ideas on what to for New Years for people who hate it.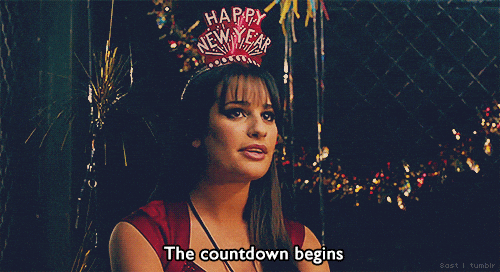 New Year's Eve (well deserved) Holidays 
This will require some organisation skills, but it is so worth it! What a better way to spend your New Years Eve than sipping a nice cocktail in the city of your choice. Go with friends if you wish to celebrate, or go alone if you need a break from everyone and everything. You will find that travelling alone is actually pretty relaxing. Waking up when you chose to, doing the stuff you enjoy, being in bed by 7pm if you want to… I mean what more can you ask? If you choose to go alone, turn off your phone, shift away from social media, and most importantly, treat yourself. You deserve it.
New Year's Eve dinner (Party) 
I know that feeling. You hate New Years, but maybe there's a part of you that doesn't want to spend it alone. You don't want to do anything, yet you don't want to be left alone. A good compromise when torn by those contradictory feelings is to host a little dinner party. Nothing big, don't worry, just with your closest friends, or your family, or your dog, and your cats perhaps? Don't give too much importance on who you wish to spend your New Years Eve with, just make it happen if you really want to. ( Of course, do not call that ex of yours and ask him to come over. Please don't, you deserve so much better.) Anyway, a little bottle of Prosecco, some nice food and music and you are all set!
Go traditional
If you have no idea what you want to do or who you want to spend it with, you could just go and make a little detour to see the fireworks. New Years or not, fireworks are always nice and pleasant to watch. If you scared to find yourself in a terrible crowd, step outside, go on your balcony, watch from a distance and appreciate the little things. When I am not feeling up to do anything or see anyone, I found it helpful to take a walk, by myself and paying attention to everything that is going on around me. The sky, the stars, the laughs, nature, everything. It is a great therapeutic way of self-reflection, which will give you an opportunity to prepare yourself for the new year that has been offered to you. Life is a blessing. Breathing is a blessing. Never take that for granted.
Do absolutely nothing 
Yes, this option is TOTALLY acceptable. If you do not feel like doing anything than being in bed by 7pm with a good pizza in front of Love Actually, there's absolutely no shame in that. Trust me, I have been doing it for the past 2 years ( and it was awesome) However, be prepared to receive 1 million calls from your friends and family bothering you because you are "no fun this year" and even " mean for not wanting to spend your night with us" Well, do like I did, and just turn off your phone, and enjoy your quiet night that you have been secretly hoping for. You will deal with the angry messages tomorrow.
Anyway, whatever you choose to do, I wish you all the best, and truly hope that 2018 will be an amazing year for you. Take control, Take action, and live your life like you always pictured it.
Love,
Hiroes ❤️