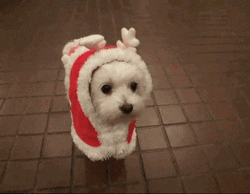 Hiroes is the First Event-Planning Marketplace in the UK. Find and book the most unique venues and talented professionals at the best rates for all occasions!
You can also check out our "10 Brilliant London Venues for a Perfect Christmas Party"
Whether it is for work, family or friends, organising a Christmas party is always a hugely time-consuming task, with the pressure to get it just right. Christmas is an event that brings together people to celebrate the holidays and the blessings of the year. Hence, you do not want to skip that one! This is why we have gathered some of the best tips to organise your Christmas party with calmness and serenity.
Think ahead
Christmas is one of the busiest times of the year. It's important to choose the right date for your party, as you don't want it to clash with anyone's holiday plans. Thursdays and Fridays are usually the best days of the week to plan a social event. You won't be able to please everyone, so make it clear why you have chosen the preferred date. Once the date is set, circulate it amongst your guests as much as you can. Send invites either by email or by post. The more original the invite, the better!

Clear vision of the Budget 
The size of your budget is crucial to determine your Christmas party. What kind of food and drinks will you be serving? will it be a seated event or a buffet? DJ, live band or playlists? Setting a clear budget will let you know your options and test your negotiating skills. It is important to not get ahead of yourself and always keep an "extra budget" for unexpected costs, as they are more likely to occur.
Clear vision of your event
Once the date and the budget are clearly determined, you need to focus on the event in itself. How many guests? Where will it take place? Will it be a themed party? When making out the decision of the location, you need to think about public transports, easy access as the location can often impact the attendance numbers and how late guests can stay, especially if they rely on public transport to go back home.Think about your guests bringing friends or their partners. Themed party are usually very popular and much appreciated as it will from the start, set the tone for your party.
Food and Drinks for thoughts
When considering food options think about dietary requirements: are there vegetarians in attendance? Will there be children? Do you wish to go for a full appetizer – main and dessert menu or rather for canapes and a buffet? What drinks will you be serving? Champagne? Wine? Strong liquor? all of the above? Do not forget soft drinks and Mocktails for the non-drinkers! and always think in term of your budget. If you're on a tight budget, think about how you can get the best deal for your money; a minimum spends on the bar, drinks vouchers allocated per person or a wine, beer, spirits packages and so on. 
Entertainments
Entertainments at your Christmas party will leave a lasting memory with your guests. Think about what kind of entertainments you would like to have at your party and when. Perhaps a magician during lunch/dinner time? or a band for after food to get people on the dancefloor? The choices are infinite! Make sure you book in advance as Christmas is a competitite time of the year, and you could quickly find yourself running out of options!
Thank you's and awards
Are there any annual awards that need to be given? Be sure to check in with your boss to know who needs to be specially thanked for their hard work this year. Choose a main speaker for the night to give out the awards, preferably someone with bags of personality and confidence who can command attention in a room and keep it that way. Don't forget to ask the venue to make sure they have a microphone available and even maybe a stage if you want to really impress your guests.
We wish you an amazing Christmas party!
Much love 💋